In 1987 we started Keppen Charolais with foundation females coming from Wienk Charolais. The use of high quality herd sires, artificial breeding, embryo transfer, and ultra sounding have enhanced the quality of our herd. Our cattle are thick, easy fleshing, medium framed, calve easily, and are able to function well in range conditions. Their feedlot performance and carcass data has been excellent. In general, we have insisted upon using only proven bloodlines in our program.
Duke 9046 was our foundation herd sire, he was a weaning weight and multiple trait leader. 9046 is a calving ease sire whose progeny are easy fleshing, have great performance, and his daughters make excellent brood cows. In fact, over 90% of our females relate back to 9046 who has a milk EPD of +10. Longevity is exemplified by 9046 settling 30 cows in a 60 day breeding period at the age of ten.
On 9046's daughters we used Dakota Wind 712 who was a Wyoming Wind son X a line bred 2244 daughter. He was a moderately framed bull whose structural correctness produced great results in our herd. 712 puts a large rib-eye in his progeny. His daughters have proven to be exceptional mothers and raise stylish fast growing calves. 712 settled a set of cows naturally at age 9.
On the 712 daughters we used El Duke 9021. He is sired by the national champion PF Impressed 620 (a D040 son). 9021 is a line-bred bull that goes back to Mac 2244 on both sides of his pedigree. High performance, calving ease, milking ability along with high intramuscular fat are apparent in the 9021 progeny. In fact one of his sons, KC Impressive IMF 416 had an IMF of 7.33%. A 2005 daughter was the 2007 Grand Champion Female in Denver. Her daughter is the 2009 National Champion Female. Another daughter was the 2014 NAILE Grand Champion Female, and the 2015 NWSS Reserve Champion Female. In 2008 a son, 7052, was named the Grand Champion Bull in the Watertown Winter Farm Show and was the high selling bull. Another son,7046, was the high selling bull at the 2008 Black Hills Stock Show. A son was the Reserve Champion Bull in the 2009 Kansas State Fair and sold as the high seller in the 2010 Nebraska Cattleman's Sale. He puts thickness together in a smooth package. 9021 settled a set of cows at age 8.
In 2002 we expanded our operation with the addition of my brother Ray. KC Impressed 152, KC Impressed 61ET, and KC Big Ben 2095 are his main herd sires. 152 became a BW trait leader. A daughter, 373, produced a division winner in the 2009 NWSS. Another daughter 5074 produced a champion in the Kansas Beef Expo.
RW 691 Western Spur 691 is an AI sire and walking bull for us. 691 progeny have excellent performance with outstanding carcass data. 691 is a 4 time weaning weight trait leader. He is proven and outstanding in all performance traits.
ACE/Orr Makers Mark 689 is an AI sire and walking bull in our bull battery. He was named the 2007 National Senior Calf Bull Champion and is a current yearling weight trait leader. His progeny have have extra length and are impressive in all performance traits..
At Keppen Charolais, we sell breeding bulls and females by private treaty sales. They are currently available by selection for purebred and commercial operations.
Call today, to make an appointment with Steve or one of the boys to select your bull of the future.
| | |
| --- | --- |
| | |
| Baby Keah | Keah at Work |
| | |
| --- | --- |
| | |
| Baby Matti | Matti at Work |
| | |
| --- | --- |
| | |
| Baby Braxton | Braxton at Work |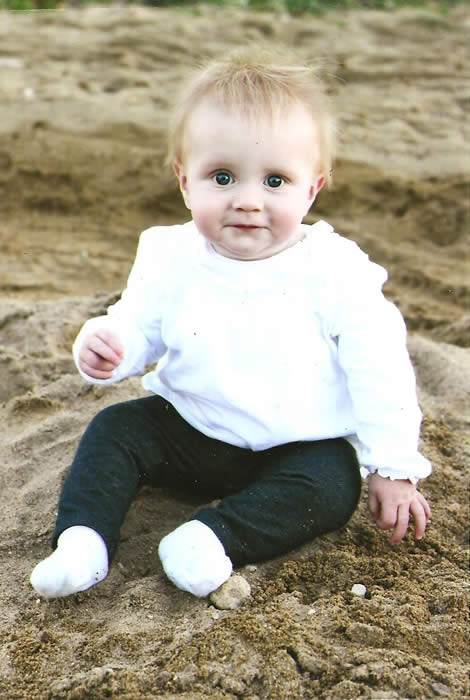 Baby Halle planning to work?
| | | |
| --- | --- | --- |
| | | |
| Left to Right: Katie, Braxton, B.J., Matti, Janell, Greg, Myrna, Steve | Greg, Matti, Janell, Keah | Braxton, Halle, Katie, B.J. |