Feeders: If you are looking for quality charolais cross feeder calves, give us a call and we can put you in contact with commercial cow calf operators. Please note the EPD's on our proven sires. Their performance and carcass data are at the top of the charolais breed.
From Logan Calmus: Selling Thursday, 12-1-22 at Mitchell Livestock: 59 hd steers and hfs. Weighing approximately 800-950 lbs. CharX. Vaccination include: Alpha 7 at birth, Bovashield Gold One Shot 2 rounds, Express 5 HS booster, Pinkeye, Decomax pour on and booster, Ralgro implant.
From Curt Krogman: Selling Thursday 12-1-22 at Mitchell Livestock: 95 Hd charX steers and hfs. Weaned 9-25-22. Weights approximately 550 to 575 lbs. CharX. Vaccinations include spring and fall shots of Bovashield Gold One Shot, and Ultrabac 7 with Somubac. Spring shots also include Moraxella bovus/bovoculi. Poured with Decomax in fall.
From Todd Storer: Selling Friday 12-2-22 at Ft. Pierre Livestock: 150 head CharX steers and heifers. Complete vaccination program by Hoven Vet Service.
From Josh Brown: Selling Monday, 1-30-23 Rescheduled to 2-6-23 at Madison Livestock in Madison, S.D.. 90 head of charX calves. Fall vaccinated are Bovashield Gold One Shot and Ultrabac 7 with Somubac. Poured with Decomax.
Selling by private treaty form the Heartland Colony at Lake Benton, Minnesotta. A potload of charX heifers weighing 750-770 lbs. These are black nosed heifers with a complete shot program. Shots include Vision 7, Nuflura p,h, Titaniam 5. Heartland Colony phone number: 507-820-2457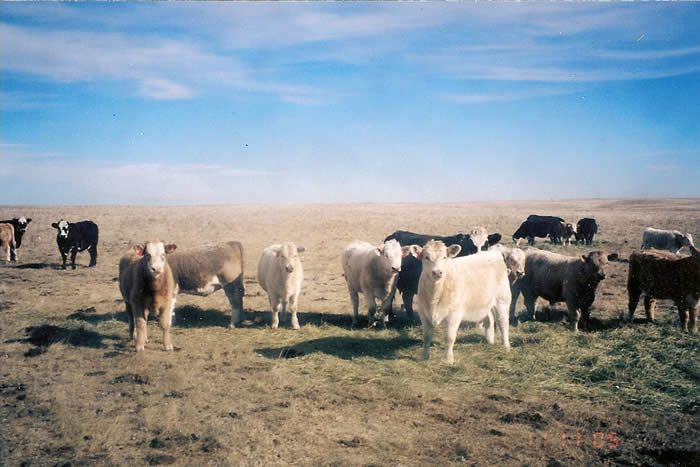 More charolais calves sired by Keppen Charolais Bulls. Average age is 205 days.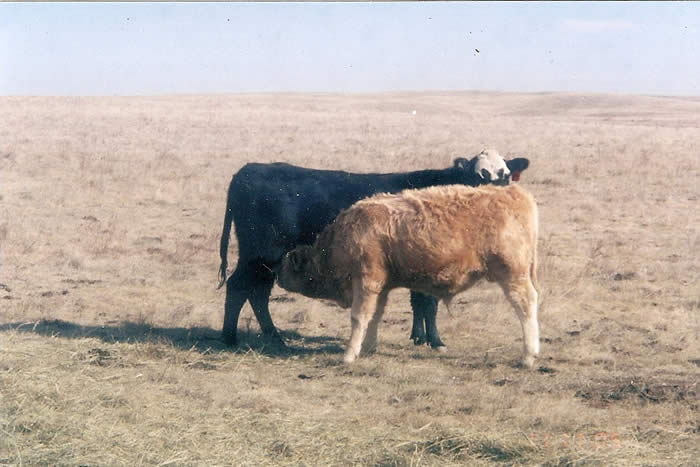 Age of Charolais cross calf on a black baldie is 200 days.